We know that strengthening communities is important. We know that working together can have a big impact.
But we need to get better at helping people put the two together. We need to help communities achieve the goals they have set for themselves (or help them set these goals in the first place). We need to help people collaborate in communities.
Collaborative Community is an enterprise set up for that purpose. Collaborative Community is an enabler of transformational change in corporations, local government, social movements, and not-for-profit organisations. Wherever there are people that want to strengthen the communities they are part of, we can help. The manager trying to improve collaboration in her team. The support officer tasked with a community engagement initiative. The business owner wondering where the idea for their next product is going to come from. The environmental manager hoping to embed a culture of environmental awareness in their organisation. To these, and others, we say 'draw on our expertise and experience in fostering collaborative communities'.
What makes Collaborative Community different?
Let's use the example of community engagement. So, there is community engagement and then there is community engagement. Same term but different things. One of the many things that make them different is the approach. In one, community engagement means people are being asked about their opinion on a service that has recently launched or being informed of a new enterprise hub that will be built. In the other, community engagement means community members engage long before decisions are made, maybe even co-design the process by which community members are engaged around an issue. What makes us different is an understanding and skill in doing the latter.
Our strength is asking the difficult questions around power, intentions, and commitment. Our strength is to co-design initiatives with clients and communities where all stakeholders are valued. We help people do what they need to do, to have the impact they desire.
Who are Collaborative Community?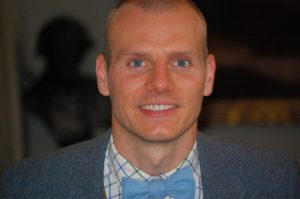 We are a network of collaborators. Philipp set up the website and is the first point of contact but, depending on the project, a range of collaborators get involved. So, since this seems to hinge on Philipp, who is Philipp?
I am a reflective information and communications professional. Over the last 10+ years I have worked on corporate communications, customer relationship management, monitoring and evaluation, process facilitation, human centred design, community engagement,  etc. I am a generalist that has developed skills and expertise in diverse areas working with corporations, local governments, and third sector organisations alike. My PhD was about the facilitation of knowledge co-creation and exchange processes in communities of practice (Centre of Information Management, Loughborough University). Most importantly, however, I am always happy to have exploratory conversations. I value conversations about issues people face and ways there might be in addressing these. I am passionate about transformational change. Get in touch, let me know where you are at, and we shall find out where the journey leads.